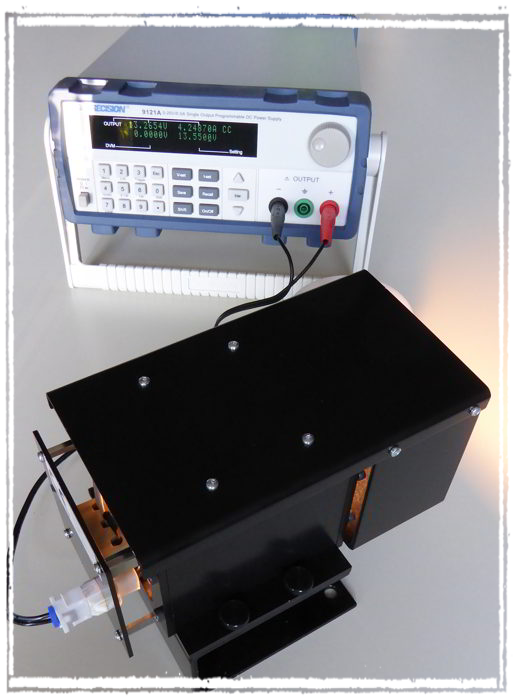 The device we normally produce is able to provide a uniform light of approx 90Cd for the calibration of luxmeters at a distance of 3-4 m.
It is built in aluminium and anodized in black. Inside there is a dichroic lamp with anti U.V. front glass, ceramic glass for colour temperature compensation, opal glass for light diffusion and front lens hood. Power must be supplied by a stabilized power supply with a current of approx. 4.2A and a voltage of approx. 13.5V.
A precision ammeter is needed to match the source in order to provide a precise value of current to the lamp. Or a power supply with adequate instrumentation like the one shown in the figure.